Used ATM - Refurbished ATM Machines
USED ATM MACHINES
ATM Experts is a leading provider of used ATM machines for sale. All used ATMs are 100% refurbished and ready to be placed. For more information on used ATM machines, please contact or sales department @ 833-226-4527 or use the contact form below. For a list of our used NCR ATM Machines: Used NCR. If you need an ATM Cabinet to dress up your used ATM machine, check out our NEW selection of cabinets. Custom ATM Enclosure are available upon request.
Used ATM Selection:
Below is a sample list of our current used ATM inventory.
List Your Used ATM Here For Free:
Do you have a used ATM you would like to sell? List it here for free.
CONTACT US
Talk To an ATM Specialist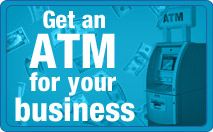 CUSTOMERS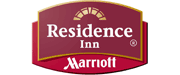 ATM Machine Options
ATM Machine Models
USED ATM MACHINES

ALL Triton ATM Models

ALL Genmega Models

ALL Hantle ATM Models

ALL Hyosung Models

ALL Tidel ATM Models

ALL Tranax ATM Models

ALL WRG ATM Models

ALL NCR ATM Models
NEED ATM PROCESSING?
FREE ATM PLACEMENTS