Mini Bank C4000 Model
Mini Bank C4000 Model
Additional Discounts For Locations Doing More Than 400 Transactions P/M.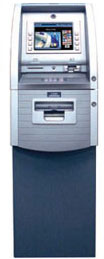 More Information
Versatility Redefined
The all new Mini-Bank c4000 represents the best in class convergence of ATM and self-service functionality, resulting in innovative new services and generating revenue streams for ATM owners.
Designed and engineered from the experience of over 80,000 existing Tranax ATMs, the Mini-Bank c4000 is built on a platform that is flexible, modular, and robust.
The Mini-Bank c4000 is TDES and ADA compliant out of the box, including a VISA/Interac certified encrypting PIN pad (EPP), a voice guidance system, and lighted action indicators.
Find out for yourself why Hyosung has been the trusted leader for ATM affordability and service for more than two decades.
Pricing Details:
PLEASE NOTE: Upgrade Are Available Upon Request. | All Leases Have A $1.00 Buyout Option.
Purchase Mini Bank C4000: Contact For Best Price
Lease Mini Bank C4000: Contact For Best Price
Learn About FREE ATM Processing & Set-up
Product Description in Detail
Topper:
Illuminated topper (standard) for creating high visibility and attracting customers.
Monitor:
10.4 inch diagonal 32-bit color
Backlit TFT LCD panel
800 x 600 resolution.
Printer:
80 mm thermal receipt printer
200 DPI monochrome print capability.
Keypad:
16-key alphanumeric keypad VISA/Interac certified
Triple DES (TDES) compliant
Encrypting PIN pad (EPP)
Cash Dispensor:
Sliding cash dispensing unit for easy service.
800 note fixed cassette (standard)
1,700 note removable cassette (up to 4 cassettes)
CPU:
Intel XScale 32-bit CPU
Windows CE operating system
Card Reader:
Manual insert (dip) magnetic card reader
ADA:
Accessible keypad layout
Voice guidance
Lighted action indicators
Security:
UL 291 Business Hour listed
UL 291 Level 1 (optional)
Electronic Lock
Cencon Lock (optional)
Communication:
56K dial-up modem or Ethernet (TCP/IP)
Wireless solution (optional) available!
Get Started - What Next:
Contact one of our ATM specialists
Review ATM options based on your needs
Agree & confirm to ATM equipment needed
Your machine will be shipped within 24 hours
Prepare your site for installation (110V outlet - phone line)
Once machine arrives, it will be installed, & filled with cash
Average turn-around time from beginning to end is
3 - 5 days
ALL ATM Machines Include:
Free

ATM Lighted Neon Sign

Free

ATM Lighted Topper

Free

Online Web Reporting

Free

Processing - No Fees

Free

Training & Support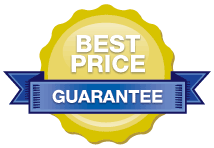 CONTACT US
Talk To an ATM Specialist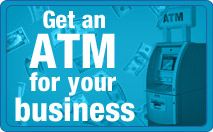 CUSTOMERS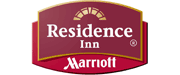 ATM Machine Options
ATM Machine Models
USED ATM MACHINES

ALL Triton ATM Models

ALL Genmega Models

ALL Hantle ATM Models

ALL Hyosung Models

ALL Tidel ATM Models

ALL Tranax ATM Models

ALL WRG ATM Models

ALL NCR ATM Models
NEED ATM PROCESSING?
FREE ATM PLACEMENTS