NCR EasyPoint 3800
NCR EasyPoint 3800 ATM Machine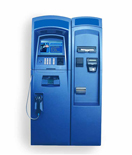 Product Brochure
There are 'cash machines' and then there's the all-singing, all-dancing NCR EasyPoint 3800. What's the difference? Where do you start?
Moving well beyond the realms of cash dispense, the top of the range NCR EasyPoint 3800 offers unparalleled data processing and multimedia performance. So while lesser ATMs struggle to cope with demanding transaction, security and advertising-related applications, the NCR EasyPoint 3800 takes them all in its stride. Offer customers a host of revenue-generating applications, such as check cashing, bill payment, prepaid cards and money orders – effortlessly.
Boasting a Windows XP operating system, the NCR EasyPoint 3800 doesn't just welcome processor intensive applications, it allows them to be developed rapidly and easily on a universally recognized software architecture.
The best applications demand the best delivery channel. And here too the NCR EasyPoint 3800 excels. The perfect complement to all that power and versatility behind the scenes, the NCR EasyPoint 3800's 10.4" high-resolution display shows full-screen and full-motion MPEG-2 advertising and entertainment videos to their maximum potential. It will stop passers-by in their tracks. To complete the picture, the NCR EasyPoint 3800's optional Sidecar Module enables bill validators, security cameras, biometrics hardware and full-bed scanners to be added quickly and easily.
And the cost of all this power and functionality? A lot less than you'd think.
What's so special about the NCR EasyPoint 3800? In a nutshell – everything!
Pricing Details:
PLEASE NOTE: Upgrade Are Available Upon Request. | All Leases Have A $1.00 Buyout Option.
Purchase NCR EasyPoint 3800: Contact For Best Price
Lease NCR EasyPoint 3800: Contact For Best Price
Learn About FREE ATM Processing & Set-up
Get Started - What Next:
Contact one of our ATM specialists
Review ATM options based on your needs
Agree & confirm to ATM equipment needed
Your machine will be shipped within 24 hours
Prepare your site for installation (110V outlet - phone line)
Once machine arrives, it will be installed, & filled with cash
Average turn-around time from beginning to end is
3 - 5 days
ALL ATM Machines Include:
Free

ATM Lighted Neon Sign

Free

ATM Lighted Topper

Free

Online Web Reporting

Free

Processing - No Fees

Free

Training & Support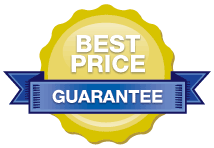 CONTACT US
Talk To an ATM Specialist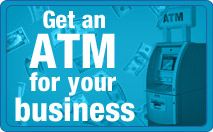 CUSTOMERS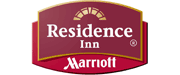 ATM Machine Models
USED ATM MACHINES

ALL Triton ATM Models

ALL Genmega Models

ALL Hantle ATM Models

ALL Hyosung Models

ALL Tidel ATM Models

ALL Tranax ATM Models

ALL WRG ATM Models

ALL NCR ATM Models
NEED ATM PROCESSING?
FREE ATM PLACEMENTS