Hyosung Nano Cash 2000
HYOSUNG NANO CASH 2000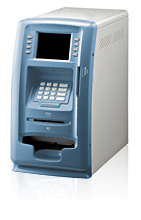 Product Brochure
The smallest full-function ATM
In many retail locations, space is at an absolute premium. Often owners are forced to forgo the benefits of having an ATM simply because there is no room. Now retailers with limited space have that capability. The Nano Cash delivers the most versatile ATM solution with a small footprint at an economical price.
At Any Location
The small, but fully functional Nano Cash solves the ATM deployment challenge for locations with limited space or thru-the-wall requirements. It can be displayed on a countertop or pedestal, where the Nano Cash requires only 1.5 square feet. The Nano Cash is also unrivaled as an economical through the wall solution, ideal for small banking environments or outside retail locations.
Affordable and Versatile
With its smaller size, the Nano Cash offers both versatility and convenience without sacrificing Nautilus Hyosung's renowned quality and affordability.
Multiple configurations give the retailer a variety of installation options. The Nano Cash 2000 was designed from the ground up to make it the smallest full-function ATM.
Pricing Details:
PLEASE NOTE: Upgrade Are Available Upon Request. | All Leases Have A $1.00 Buyout Option.
Purchase Hyosung Nano Cash 2000: Contact For Best Price
Lease Hyosung Nano Cash 2000: Contact For Best Price
Learn About FREE ATM Processing & Set-up
Get Started - What Next:
Contact one of our ATM specialists
Review ATM options based on your needs
Agree & confirm to ATM equipment needed
Your machine will be shipped within 24 hours
Prepare your site for installation (110V outlet - phone line)
Once machine arrives, it will be installed, & filled with cash
Average turn-around time from beginning to end is
3 - 5 days
ALL ATM Machines Include:
Free

ATM Lighted Neon Sign

Free

ATM Lighted Topper

Free

Online Web Reporting

Free

Processing - No Fees

Free

Training & Support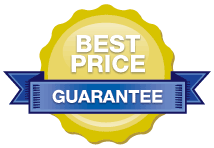 CONTACT US
Talk To an ATM Specialist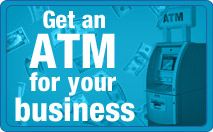 CUSTOMERS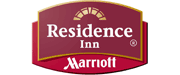 ATM Machine Models
USED ATM MACHINES

ALL Triton ATM Models

ALL Genmega Models

ALL Hantle ATM Models

ALL Hyosung Models

ALL Tidel ATM Models

ALL Tranax ATM Models

ALL WRG ATM Models

ALL NCR ATM Models
NEED ATM PROCESSING?
FREE ATM PLACEMENTS