Triton RL2000 Model
Triton ATM RL 2000
Additional Discounts For Locations Doing More Than 400 Transactions P/M.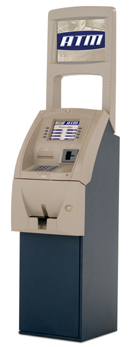 More Information
The ultimate in functionality • For the ultimate in flexibility
Introducing Triton's all-new RL2000, the latest and greatest low-cost ATM for retail locations. With the widest range of dispensing mechanisms we've ever offered, it's the ideal choice for everyone from small c-stores and restaurateurs, to major hotel and retail chains.
More Secure ATM Machines

The RL2000, our most flexible ATM to date, packs tons of features into a small, walk-up design, making it the ideal ATM for both high and low-traffic locations. Its innovative configuration - including an embedded PC-based platform, Microsoft® Windows® CE 5.0 operating system with Triton's X2 technology - makes the RL2000 as reliable as it is convenient. And its CE 5.0 platform provides expandability to meet future compliance and application needs.

The RL2000 meets compliance mandates including California Access Compliance standards, ADA and audio compliance, Visa Encrypting PIN Pad (VEPP) and Triple-DES compliance. Like all Triton products, its unique design allows for hassle-free servicing, saving time and money while eliminating the need for expensive upgrades. All this and more makes the new RL2000 our most feature-driven retail ATM ever; all while maintaining the low cost of ownership Triton is known for.
Pricing Details:
PLEASE NOTE: Upgrade Are Available Upon Request. | All Leases Have A $1.00 Buyout Option.
Purchase Triton RL2000: Contact For Best Price
Lease Triton RL2000: Contact For Best Price
Learn About FREE ATM Processing & Set-up
Product Description in Detail
Available in Bayou Bronze
TDM-50 (standard), 100, 150, 200, 250; Minimech; SDD; NMD50
Screen and printer options:

5.7" (145 mm) color screen screen and 60 mm printer with graphics capabilities
8" (203 mm) color screen and 80 mm printer with graphics capabilities

Communications:

TCP/IP (standard)
56K baud USB modem
Wireless

Locks:

Dial combination Lock (standard)
Electronic lock
Kaba Mas Cencon 2000

Card reader:

Dip (standard)
Dip EMV
Motorized card reader

Dimensions:

16" wide (405 mm)
16" deep (405 mm) / 22.1" (561 mm)
49.5" high (1257 mm)

Cabinet:

UL 291 Business Hours (standard)
UL 291 Level 1 Vault

Weight:

175 lb (79 kg) (Deep cabinet, high-topper, SDD mech, business hour)
Vaulted Weight – TBA

Compliance:

Americans with Disabilities Act (ADA) with audio compliance
VISA/PCI Encrypting PIN Pad (VEPP) and Triple DES compliant
UK Accessibility Guidelines (DDA)
California Access Compliance, Title 24

Toppers (optional):
Advertising potential:

Decals and signage
Couponing
Display graphics

Multi-lingual capabilities:

4 languages (standard for U.S.)
Get Started - What Next:
Contact one of our ATM specialists
Review ATM options based on your needs
Agree & confirm to ATM equipment needed
Your machine will be shipped within 24 hours
Prepare your site for installation (110V outlet - phone line)
Once machine arrives, it will be installed, & filled with cash
Average turn-around time from beginning to end is
3 - 5 days
ALL ATM Machines Include:
Free

ATM Lighted Neon Sign

Free

ATM Lighted Topper

Free

Online Web Reporting

Free

Processing - No Fees

Free

Training & Support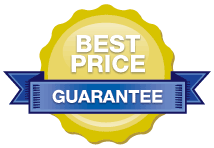 CONTACT US
Talk To an ATM Specialist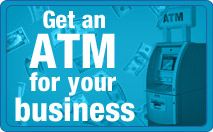 CUSTOMERS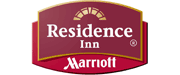 ATM Machine Models
USED ATM MACHINES

ALL Triton ATM Models

ALL Genmega Models

ALL Hantle ATM Models

ALL Hyosung Models

ALL Tidel ATM Models

ALL Tranax ATM Models

ALL WRG ATM Models

ALL NCR ATM Models
NEED ATM PROCESSING?
FREE ATM PLACEMENTS