NCR EasyPoint 3600
NCR EasyPoint 3600 ATM Machine

Product Brochure
They say you can't put a price on progress. Well do you know what… you can. And it doesn't cost very much at all. Especially when it comes in the ultra-reliable shape of the NCR EasyPoint 3600.
More than capable of doing everything you and your customers could possibly want today, this remarkably cost-effective, most reliable cash dispenser on the market has future functionality built in.
Right now, the NCR EasyPoint 3600 will let you generate high impact on-screen graphics that won't just make your automated teller machines (ATMs) stand out from the crowd, but will make your competitors look positively flat by comparison. Its state-of-the-art Intel XScale Processor, meanwhile, opens the door to a whole new world of consumer enticing, revenue generating applications developed in Windows CE. Talk about growing room, with the NCR EasyPoint 3600 the sky is the limit.
Its current capability isn't exactly what you'd call limited either. Every NCR EasyPoint 3600, for instance, comes equipped with a generous 64 MB of on board memory, a Compact Flash Card Port that enables you to upgrade system software, transaction graphics and electronic journals faster and more conveniently than ever before, and NCR's Hawk Cash Dispensing Mechanism. Offering the choice of one to four cassettes, it provides everything you need to cater for the increased transaction volumes that are sure to follow. You're good to go!
Pricing Details:
PLEASE NOTE: Upgrade Are Available Upon Request. | All Leases Have A $1.00 Buyout Option.
Purchase NCR EasyPoint 3600: Contact For Best Price
Lease NCR EasyPoint 3600: Contact For Best Price
Learn About FREE ATM Processing & Set-up
Get Started - What Next:
Contact one of our ATM specialists
Review ATM options based on your needs
Agree & confirm to ATM equipment needed
Your machine will be shipped within 24 hours
Prepare your site for installation (110V outlet - phone line)
Once machine arrives, it will be installed, & filled with cash
Average turn-around time from beginning to end is
3 - 5 days
ALL ATM Machines Include:
Free

ATM Lighted Neon Sign

Free

ATM Lighted Topper

Free

Online Web Reporting

Free

Processing - No Fees

Free

Training & Support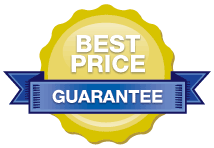 CONTACT US
Talk To an ATM Specialist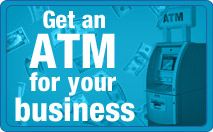 CUSTOMERS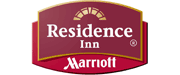 ATM Machine Models
USED ATM MACHINES

ALL Triton ATM Models

ALL Genmega Models

ALL Hantle ATM Models

ALL Hyosung Models

ALL Tidel ATM Models

ALL Tranax ATM Models

ALL WRG ATM Models

ALL NCR ATM Models
NEED ATM PROCESSING?
FREE ATM PLACEMENTS