Hyosung Mini-Bank 1500 Series
HYOSUNG ATM MINI BANK 1500
Additional Discounts For Locations Doing More Than 400 Transactions P/M.

Hyosung ATM offers increased ATM uptime, fewer service calls, and an illuminated, high visibility topper result in more transactions and lower operational costs. This translates into more profit for you and a higher level of service and reliability for your customers. With four cash dispenser options ranging in capacity from 1K to 4K, ATM configurations can be customized to match cash volume needs.
More Secure Hyosung ATM

The solid design of the Mini-Bank 1500, including a ¼" steel bottom and a weight of 269 lbs., provides a greater level of stability and security, surpassing other competing ATMs in this class. This, combined with a UL 291 business hour listed safe, reduces overall theft risk and ensures that the ATM is not easily compromised.
Cost-Free Compliance

The Mini-Bank 1500 is Triple DES compliant and a Visa certified Encrypting PIN Pad (EPP) will be standard, guaranteeing the highest level of security. It also comes with a voice guidance system to meet ADA (Americans with Disabilities Act) requirements, eliminating the need for additional hardware upgrades in the future.
Pricing Details:
PLEASE NOTE: Upgrade Are Available Upon Request. | All Leases Have A $1.00 Buyout Option.
Purchase Hyosung Mini-Bank 1500: Contact For Best Price
Lease Hyosung Mini-Bank 1500: Contact For Best Price
Learn About FREE ATM Processing & Set-up
Get Started - What Next:
Contact one of our ATM specialists
Review ATM options based on your needs
Agree & confirm to ATM equipment needed
Your machine will be shipped within 24 hours
Prepare your site for installation (110V outlet - phone line)
Once machine arrives, it will be installed, & filled with cash
Average turn-around time from beginning to end is
3 - 5 days
ALL ATM Machines Include:
Free

ATM Lighted Neon Sign

Free

ATM Lighted Topper

Free

Online Web Reporting

Free

Processing - No Fees

Free

Training & Support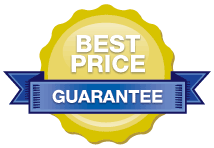 CONTACT US
Talk To an ATM Specialist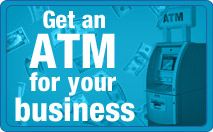 CUSTOMERS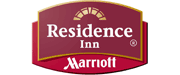 ATM Machine Models
USED ATM MACHINES

ALL Triton ATM Models

ALL Genmega Models

ALL Hantle ATM Models

ALL Hyosung Models

ALL Tidel ATM Models

ALL Tranax ATM Models

ALL WRG ATM Models

ALL NCR ATM Models
NEED ATM PROCESSING?
FREE ATM PLACEMENTS