Free ATM Placement
Free ATM / ATM Placement Solutions
Our free ATM Placement Program is best suited for high traffic locations looking for that "No Cost - Turnkey" free ATM solution. With years of experience, and over 4000 ATM's deployed, you can rest assured that ATM Experts understands and implements every detail that is required to maintain a reliable and profitable high volume ATM machine.
Each Free ATM Includes:
Armored Car Cash Services - Each and every free ATM placement we deploy is placed on armored car cash services to ensure cash is available at all times. This is one huge difference between ATM Experts and most ATM companies.
Earn a Percentage of Each Transaction - By joining our free ATM placement program, you will earn a percentage of the surcharge revenue from each and every transaction. Your percentage can vary between 25% - 50% depending on the location and the surcharge total for each transaction.
Online Real-Time Transaction Stats - Now you are able to log in online and view your transaction stats in real time as they happen. So long are the days of relying on receiving your statement in the mail to see how many transactions your ATM did for the prior month. Now you can run the reports yourself anytime you feel the need.
No Cost, Turnkey Solution - We handle everything from the cost of the ATM machine, installation, maintenance, cash services, insurance, atm signage, paper supplies, atm processing, and more.
OK, Let's get started:
After submitting the "Do You Qualify?" questionnaire, you will be contacted by one of our Free ATM Placement Specialists to discuss the details of our free ATM placement program. They will discuss and elaborate on the following details:
1st Step - Does your location qualify for a free ATM?
Does your business averages more than 500 customer per day? Do you have a large amount of foot traffic walking by your location? If you answered yes to either question, then in most cases, your location will qualify for a free ATM placement.
2nd Step - Free ATM Paperwork
Once qualified, you will be asked to review, sign, and fax the following forms to start the process:
The "Site Lease" is a one (1) page document outlining the parameters and details of our agreement.
On this document, we ask that you draw a diagram of your location to show us the best possible place to place your new ATM machine.
This document is used primarily in-house to provide details about your new ATM such as what signage will be provided, ATM VIN numbers for tracking purposes, surcharge totals for each transaction and more. We only ask that you fill out your contact info where requested.
Exhibit C is a document that allows us to ACH/Direct Deposit your portion of the surcharge revenue directly to the bank account of your choice.
3rd Step - What we need you to provide:
We only need you to provide two details for your new free atm machine. One is a dedicated 110 power outlet. The second is to provide a dedicated phone line within 3 feet of where the ATM is to be placed.
Once each step is complete, we will immediately expedite the shipping of your new ATM. Once the ATM is its way, we will make arrangements to have the ATM installed the day it arrives. Once installed, cash will be delivered by armored car within 24 hrs.
Once your new ATM machine is up and running, sit back and enjoy all the benefits of having your own free ATM placement. If you have any questions regarding what to expect, please feel free to email us at sales@atmexperts.com or call us at 833-226-4527 at your convenience.
Welcome To The Club Of Over 4000 Happy ATM Merchants!
Free ATM Placement Questionnaire
Talk To an ATM Specialist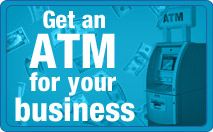 CUSTOMERS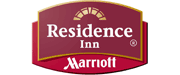 ATM Machine Options
ATM Machine Models
USED ATM MACHINES

ALL Triton ATM Models

ALL Genmega Models

ALL Hantle ATM Models

ALL Hyosung Models

ALL Tidel ATM Models

ALL Tranax ATM Models

ALL WRG ATM Models

ALL NCR ATM Models
NEED ATM PROCESSING?
FREE ATM PLACEMENTS
Download Leasing Form:
(Fax to 800.306.2384)