Tranax Mini-Bank 1700 Series
Tranax ATM MINI BANK 1700
Additional Discounts For Locations Doing More Than 400 Transactions P/M.
The Tranax Mini-Bank 1700 is the absolute best value for retail ATMs. With its contemporary design, matched with the reliability, durability and security you've come to expect from Tranax, the Mini-Bank 1700 offers the best value in its class.
Unsurpassed Value

While targeted for lower transaction volume retail markets, the Mini-Bank 1700 retains all the standard features you expect from a higher end machine including; TDES and ADA compliance, VISA certified encrypting PIN pad (EPP), a voice guidance system, and light action indicators. This machine comes standard with many high quality features including a 5.7 inch Monochrome or Color LCD panel, 56K modem, and an integrated lighted topper.
At 206 lbs, the solid construction of the Mini-Bank 1700 (UL291 Listed Business Hour) provides a secure vault while offering the same modular construction for ease of access and maintenance.
The Tranax Mini-Bank 1700 is the best value in the market for a low-cost ATM solution for low-traffic markets.
Tranax Mini-Bank 1700 Specifications:
Dimension and Weight
Width: 16 inches
Depth: 22 inches
Height: 56 inches
Weight: 206 pounds
Main Control Board
ARM 7 - 32-bit processor
32MB RAM (not expandable)
Embedded Operating System
56Kb modem
Electronic Journal – stores up to 40,000 transactions
Power Supply
Power switch
110 / 220 volts (manual selection)
60 / 50Hz
125 watts (max)
Fuse protection
Receipt Printer
2 inch thermal printer
Automatic paper loading and cutting
Paper out status sensor
Cash Dispensing Unit
Friction feed mechanism
Dispense capacity of 800 notes
Top loading cassette
Reject bin
Double detection sensor
Cash dispensing unit is mounted on a sliding panel for easy service
Optional 1,700 note removable cassette
LCD Display and Function Keys
5.7 inch diagonal Monochrome or Color LCD panel with 320 x 240 resolution
Eight function keys for menu selection
Displays up to 8 customizable graphics screens which rotate on idle, and while processing
Magnetic Card Reader
Dip type
Reads ISO tracks 1 and 2
Keypad
Triple DES compliant Encrypted Pin Pad (EPP)
VISA Lab-certified (approval number 10104)
Tamper resistant design erases all programming and stored master keys if opened
16 keys with integrated Braille symbols
0 – 9 for numeric entry
Left and right arrows for scrolling
ENTER, CLEAR, CANCEL and BLANK keys
Front Bezel Assembly
The front bezel assembly consists of a front bezel, LCD module, key pad module, magnetic card reader module, ADA voice guidance jack, and a locking mechanism
The front bezel assembly slides in and out and also hinges forward for maintenance using thumbscrews
Top Cabinet
The top cabinet houses a main control board, power supply, receipt printer, and a front bezel assembly
The main control board, power supply, receipt printer paper, and front bezel assembly are mounted on a sliding tray, which also hinges forward for easy maintenance and service
Include an Integrated illuminated topper
Vault
UL291 business hour certified
UL listed combination lock
Handle and combination lock are covered by a plastic bezel
Four floor mounting holes
Reinforced bottom plate
Power Requirement
110 /220VAC Manual switch
Requires LINE, NEUTRAL, and GROUND
Phone Line
Requires dedicated phone line
RJ-11 phone jack
Temperature and Humidity
Storage: 32F – 104F, 10% < RH < 90% non-condensing
Operating: 40F – 95F, 15% < RH < 85% non-condensing
Supported Protocols
Standard1 (Tranax Spec)
Standard2 (CSP200 emulation)
Standard3 (Extended Message Format)
EPS
Wireless
Compatible with most 3rd party wireless devices
Order through your processor
Pricing Details:
PLEASE NOTE: Upgrade Are Available Upon Request. | All Leases Have A $1.00 Buyout Option.
Purchase Tranax Mini-Bank 1700: Contact For Best Price
Lease Tranax Mini-Bank 1700: Contact For Best Price
Learn About FREE ATM Processing & Set-up
Get Started - What Next:
Contact one of our ATM specialists
Review ATM options based on your needs
Agree & confirm to ATM equipment needed
Your machine will be shipped within 24 hours
Prepare your site for installation (110V outlet - phone line)
Once machine arrives, it will be installed, & filled with cash
Average turn-around time from beginning to end is
3 - 5 days
ALL ATM Machines Include:
Free

ATM Lighted Neon Sign

Free

ATM Lighted Topper

Free

Online Web Reporting

Free

Processing - No Fees

Free

Training & Support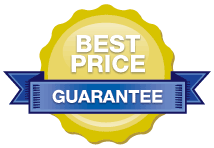 CONTACT US
Talk To an ATM Specialist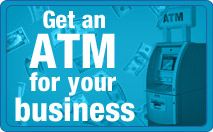 CUSTOMERS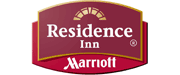 ATM Machine Models
USED ATM MACHINES

ALL Triton ATM Models

ALL Genmega Models

ALL Hantle ATM Models

ALL Hyosung Models

ALL Tidel ATM Models

ALL Tranax ATM Models

ALL WRG ATM Models

ALL NCR ATM Models
NEED ATM PROCESSING?
FREE ATM PLACEMENTS