ATM Rental and Special Event Mobile ATM Machines
ATM Rental � Mobile ATM � ATM For Special Events & Venues
ATMExperts.com is one of the nations leading providers of ATM rentals and mobile ATM solutions for special events and large venues. With hundreds of special events under our belt, we have the experience of serving a variety of events and venues such as county fairs, rodeos, football games, air-shows, street parties, concerts, festivals and more.
We will provide your special event with as many self-contained mobile ATMs as needed in order to properly cover the event. We will also position ATM technicians' on-site during the special event to monitor and to ensure that each and every mobile ATM is operational and stocked with cash at all times.
All mobile ATMs come fully equipped with lighted signage, state of the art security features, and wireless communications to ensure maintenance-free service to your event, 24 hours a day. These methodologies ensure your visitors will be able to enjoy first-class uninterrupted ATM service during your special event.
Special Event Mobile ATM Quick Facts
75+% of money dispensed from the mobile ATM is spent at the actual event.
Vendors unable to accept credit cards will now see increased sales with a mobile ATM on site.
Turn-key mobile ATM rentals are set up and maintained at no cost to you.
All ATMs are set up, stocked with cash, monitored and removed by our professional team.
All Mobile ATMs are highly visible and come complete with canopy, four neon signs, banners, and a large helium balloon. The large balloons we fly over each ATM say "ATM" in large easy to read letters. This allows all event attendees the ability to look in any direction and find the nearest mobile ATM.
Wireless mobile ATM machines can be placed anywhere at your special event.
Remote monitoring gives us the ability to monitor the ATMs and the level of cash available at all times. This allows us to ensure that our machines will not run out of cash at your event.
ATMExperts will supply you mobile ATMs for your special event without any operational responsibility on your part. We handle every aspect of the process, from set up to breakdown.
Contact us to speak with a ATM Expert today about placing mobile ATMs at your next event!
PLEASE NOTE: All of our ATMs are ADA and Triple DES compliant for the safety of your customers.
CONTACT US
Talk To an ATM Specialist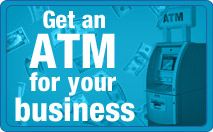 CUSTOMERS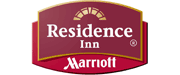 ATM Machine Options
ATM Machine Models
USED ATM MACHINES

ALL Triton ATM Models

ALL Genmega Models

ALL Hantle ATM Models

ALL Hyosung Models

ALL Tidel ATM Models

ALL Tranax ATM Models

ALL WRG ATM Models

ALL NCR ATM Models
NEED ATM PROCESSING?
FREE ATM PLACEMENTS