ATM Partnership

ATM Machine Partnership
ATM Experts "ATM Partnership Program" is designed for locations with D.I.Y business owners in mind. This program is very similar to our free placement program except for one thing: You will use your own cash to keep the ATM full. That's it, everything else will be paid for and handle by ATM Experts. With years of experience, and over 4000 ATM's deployed, you can rest assured that ATM Experts understands what it takes to maintain a reliable and profitable high volume ATM machine.
Use Your Cash To Fill The ATM – The first question you may ask yourself is, "How much cash do I need to keep the ATM full?" You will be pleasantly surprised that it takes much less than you think. For an example, click here. The second question is, "How do I get my money back?" As cash is withdrawn from the ATM, these funds are then redeposited back into your bank account within 48 hours. So you basically only need enough cash to keep the ATM full for two to three days. Then simply withdraw the same funds and start the process all over again.

Earn 50% Of The Revenue From Each Transaction – By joining our partnership program, you will earn 50% of the surcharge revenue from each and every transaction.

Online Real-Time Transaction Stats – Now you are able to log in online and view your transaction stats in real time as they happen. So long are the days of relying on receiving your statement in the mail to see how many transactions your ATM did for the prior month. Now you can run the reports yourself anytime you feel the need.

No Other Costs / Turnkey Solution – We handle everything from the cost of the ATM machine, installation, maintenance, insurance, atm sign, paper supplies, transaction processing, and more.
OK, let's get started:
After submitting the "Do You Qualify?" questionnaire, you will be contacted by one of our ATM Placement Specialists to discuss the details of our free ATM placement program. They will discuss and elaborate on the following details:
1st Step – Does your location qualify?
Does your business averages more than 250 customer per day? Do you have a large amount of foot traffic walking by your location? If you answered yes to either question, then in most cases, your location will qualify for an ATM Machine Partnership.
2nd Step – Paperwork
Once qualified, you will be asked to review, sign, and fax our standard partnership agreement to start the process:
50% - 50% Partnership Agreement
3rd Step – What You Need To Provide:
We only need you to provide three details. One is a dedicated 110 power outlet. The second is to provide a dedicated phone line within 3 feet of where the ATM is to be placed. The third thing is the cash needed to fill the ATM.
What's Next:
Once each step is complete, we will immediately expedite the shipping of your ATM. Once the ATM is its way, we will make arrangemens to have the ATM installed the day it arrives. Once installed, we will walk you through the cash loading process. This normally takes less than five (5) minutes. Once loaded, your new ATM is ready for business.
Once your new ATM machine is up and running, sit back and enjoy all the benefits of having your own ATM placement. If you have any questions regarding what to expect, please feel free to email us at sales@atmexperts.com or call us at 888-286-3973 at your convenience.
Welcome To The Club Of Over 4000 Happy ATM Merchants!
CONTACT US
Talk To an ATM Specialist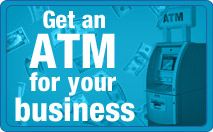 CUSTOMERS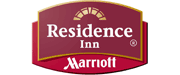 ATM Machine Options
When ready, fax forms to
800.306.2384