ATM SERVICES - ATM Sales and ATM Leasing
ATM Sales & ATM Leasing
BUYING ATM MACHINE? | LEASE ATM MACHINE? This option is for the store or property owner that wants to D.I.T. (Do It Themselves). ATM Experts carries one of the largest selections of ATM machines anywhere. We offer direct wholesale pricing to the public.
Each ATM Includes:
Free ATM Sign & Promo Package
Real-Time Online Transaction Statistics
Parts & Labor Warranty Included
Join Over 4000 Happy ATM Merchants
How an ATM Purchase Works:
With other companies, buying your first ATM machine can be a nerve racking experience. It seems that other ATM companies just don't tell you what to expect when buying your very own ATM. At ATM Experts, we do the exact opposite: We pride ourselves in providing the industry's most comprehensive ATM ownership training program designed with reliability and profitability in mind.
Help From Beginning to End - Not only will we help you choose the very best ATM for your current application, but we will assist you through the entire setup process - programming your new ATM, the best installation practices, handling service issues, troubleshooting, and monitoring your ATM. We will also be available to you 24 hours a day for any challenges that may arise along the way.
Use Your Cash to Fill the ATM - The first questions you may ask yourself is, "How much cash do I need to keep my new ATM machine full?" You will be pleasantly surprised that it takes much less than you think. For an example, click here. The second question is, "How do I get my money back after it is withdrawn from the ATM machine?" That's simple, as cash is withdrawn from the ATM, these funds are then redeposited back into your bank account within 48 hours. So you basically only need enough cash to keep the ATM full for two to three days. Then simply withdraw the same funds and start the process all over again.
The Entire Surcharge Is Yours - Yes, that's right. You keep the entire surcharge amount and pay absolutely nothing for the transaction processing. We setup and provide all transaction processing free of charge to all of our customers. So, for an example, if you set your surcharge at $2.00 and you process 500 transactions a month. The total surcharge revenue you earned is $1,000. You will receive your surcharge revenue on the 8th of the following month via direct deposit from Coredata, the world's largest ATM processor.
Online Real-Time Transaction Stats - Each ATM we place comes with complete online real-time stats. Now you are able to log in online and view your transaction stats in real time as they happen. Now you can run transaction reports any time you feel the need.
Other Costs Associated - When buying an ATM machine, you will obviously have miscellaneous expenses associated with ownership. Expenses such as receipt paper and miscellaneous parts that may go bad over the years. When the time arises, and you are in need of receipt paper or parts, please call on us and we will have these supplies shipped asap to your location, and will walk you through the replacement process of these parts.
OK, let's get started:
After submitting the "Purchase Request" form, you will be contacted by one of our ATM Specialists to discuss the details of your new ATM machine. They will discuss and elaborate on the following details:
1st Step - What is the best ATM for your location?
Do you plan on placing your new ATM machine indoors or outdoors? If you plan on placing your new ATM machine outdoors, than you will need to look at our level 1 armored ATM's for added security. If you plan on placing the ATM machine indoors, than any of our entry level ATM's would work great. The ATM we recommend for indoor applications is the true work horse of the ATM industry, the Tranax 1700 ATM.
2nd Step - Paperwork
Once you decide which ATM is best for you, we will ask you to review, sign and fax the following documents to start the process:
Transaction Driving Agreement:
This document outlines the parameters of our free transaction processing agreement.
This document allows Coredata (the world's largest ATM transaction processor) to ACH/Direct Deposit your vault cash (cash you use to fill the ATM) directly back into your bank account within 48 hours.
This document allows us to ACH/Direct Deposit your portion of the surcharge revenue directly to the bank account of your choice on the 8th of every month.
3rd Step - What You Need Before The ATM Arrives:
You only need three things to operate your new ATM machine. One is a dedicated 110 power outlet. The second is a dedicated phone line within 3 feet of where the ATM is to be placed. Third is the cash needed to fill the ATM.
What's Next:
Once each step is complete, and payment has been accepted and processed, we will immediately expedite the shipping of your new ATM. Once the ATM is its way, you should make arrangements with your local locksmith to install the ATM the day it arrives. You should expect to pay $75 - $100 for the installation of the ATM. Or we can explain to you over the phone how to install it yourself. The ATM is mounted and secured using concrete anchors. Once your ATM is installed, we will walk you through the entire setup, programming, and cash loading process. This normally takes less than thirty (30) minutes. Once this is complete, your new ATM is ready for business.
Once your new ATM machine is up and running, sit back and enjoy all the benefits of having your own ATM machine. If you have any questions regarding what to expect, please feel free to email us at sales@atmexperts.com.
CONTACT US
Talk To an ATM Specialist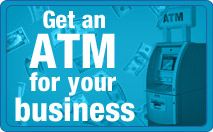 CUSTOMERS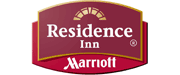 ATM Machine Options
ATM Machine Models
USED ATM MACHINES

ALL Triton ATM Models

ALL Genmega Models

ALL Hantle ATM Models

ALL Hyosung Models

ALL Tidel ATM Models

ALL Tranax ATM Models

ALL WRG ATM Models

ALL NCR ATM Models
NEED ATM PROCESSING?
FREE ATM PLACEMENTS