Hyosung Monimax 5100
HYOSUNG MONIMAX 5100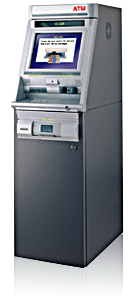 Product Brochure
Highly reliable and cost effective cash dispenser
Monimax 5100 provide variety of value add features with simple Modification to the software and upgrading can be done easily and fast. VFD panel can increase the visibility of the ATM and Panels are protected with double Layer shatter-free shields. KABA Mas Cencon safety lock ensures any break and entering from happening.
Powerful Performance
XP platform and Pentium processors goes to work and handle heavy transaction and can handle multiple vendor solutions.
Improved Security
Monimax 5100 meets the regulatory requirement for FI industry including UL 291 level 1 safe, VISA encrypting pin pad, and ADA accessibility.
User-Friendly Display
15.1 customer display with touch screen provides an easy interface and privacy filter assures protection from security breach
Enhanced Marketing Power
VFD is effective tool in driving more transaction as it has positive impact toward customers. Though it can be subtle, we hear positive comments about this feature from all over.
Small footprint allows flexible deployment
Monimax 5100 does not take a lot of space and it is suitable for both retail and FI market. Monimax 5100 can be accessed from the front for maintenance.
Pricing Details:
PLEASE NOTE: Upgrade Are Available Upon Request. | All Leases Have A $1.00 Buyout Option.
Purchase Hyosung Monimax 5100: Contact For Best Price
Lease Hyosung Monimax 5100: Contact For Best Price
Learn About FREE ATM Processing & Set-up
Get Started - What Next:
Contact one of our ATM specialists
Review ATM options based on your needs
Agree & confirm to ATM equipment needed
Your machine will be shipped within 24 hours
Prepare your site for installation (110V outlet - phone line)
Once machine arrives, it will be installed, & filled with cash
Average turn-around time from beginning to end is
3 - 5 days
ALL ATM Machines Include:
Free

ATM Lighted Neon Sign

Free

ATM Lighted Topper

Free

Online Web Reporting

Free

Processing - No Fees

Free

Training & Support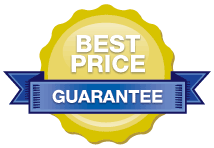 CONTACT US
Talk To an ATM Specialist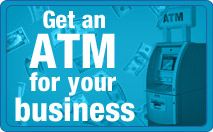 CUSTOMERS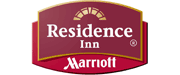 ATM Machine Models
USED ATM MACHINES

ALL Triton ATM Models

ALL Genmega Models

ALL Hantle ATM Models

ALL Hyosung Models

ALL Tidel ATM Models

ALL Tranax ATM Models

ALL WRG ATM Models

ALL NCR ATM Models
NEED ATM PROCESSING?
FREE ATM PLACEMENTS