Triton 8100 Model
Triton ATM 8100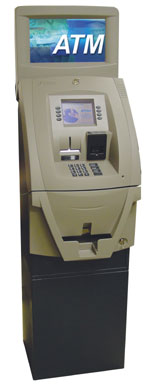 More Information
The low-cost ATM for low-traffic locations.
The 8100 is our lowest cost ATM designed for merchants with low-traffic, tended locations who are over served by bigger, more expensive ATMs.
Our most basic model, the 8100, will take up the least amount of floor space, yet provide all the customer convenience associated with having an ATM at your location. This smaller design increases shipping options, which can mean a reduction in shipping costs.
The 8100 includes the basic essentials for an ATM, making it easier for merchants to manage, all at the most cost-competitive price.
The 8100 features Triton's own TDM-50 dispensing mechanism, which requires the least amount of steps to handle. With the TDM-50, top loading and a single cassette, which slides in and out, requires less time for the merchant to load.
Because it's from Triton, you can count on the 8100 delivering Triton's unparalleled reliability and quality. The 8100 incorporates state-of-the art electronics and a key-lock mechanism, most suitable for tended locations. The 8100 features VISA Encrypting PIN Pad (VEPP) and Triple DES, the new standard for PIN encryption as standard features. Furthermore, the 8100 meets all ADA requirements.
Triton's cost-competitive 8100 is designed with low-cost and low-traffic locations in mind.
Pricing Details:
PLEASE NOTE: Upgrade Are Available Upon Request. | All Leases Have A $1.00 Buyout Option.
Purchase Triton 8100: Contact For Best Price
Lease Triton 8100: Contact For Best Price
Learn About FREE ATM Processing & Set-up
Product Description in Detail
Available in Bayou Bronze
Single cassette TDM-50
5.7" (145 mm) monochrome or transaction screen
2" line thermal printer
58 mm paper (8100 paper can also be used in 9100)
14.4k baud modem standard
Key Lock standard, dial and electronic lock optional
Dip-style card reader (EMV optional)
Small footprint
Dimensions

16" wide (405 mm)
13" deep (330 mm)
49" high (1245 mm) without topper
60" high (1524 mm) with topper

Non UL cabinet
90 lbs
Dial up communications standard optional
TCP/IP communications
Americans with Disabilities (ADA) and Audio compliant
VISA Encrypting PIN Pad (VEPP) to comply with

International encryption standards and
Triple DES compliant

Backlit graphic topper option
Triton Connect™ compatible
Advertising revenue potential:

Decal and signage
Couponing
Transaction screen

OPERATING SPECS:
Temperature 10°- 30° C / 50°- 104° F
Relative humidity 20%-80% non-condensing
Power Consumption

2.0A @ 115 VAC at 60 Hz
1.0A @ 230 VAC at 50 Hz
Get Started - What Next:
Contact one of our ATM specialists
Review ATM options based on your needs
Agree & confirm to ATM equipment needed
Your machine will be shipped within 24 hours
Prepare your site for installation (110V outlet - phone line)
Once machine arrives, it will be installed, & filled with cash
Average turn-around time from beginning to end is
3 - 5 days
ALL ATM Machines Include:
Free

ATM Lighted Neon Sign

Free

ATM Lighted Topper

Free

Online Web Reporting

Free

Processing - No Fees

Free

Training & Support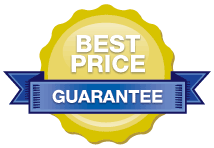 CONTACT US
Talk To an ATM Specialist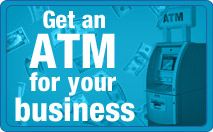 CUSTOMERS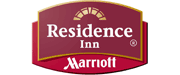 ATM Machine Models
USED ATM MACHINES

ALL Triton ATM Models

ALL Genmega Models

ALL Hantle ATM Models

ALL Hyosung Models

ALL Tidel ATM Models

ALL Tranax ATM Models

ALL WRG ATM Models

ALL NCR ATM Models
NEED ATM PROCESSING?
FREE ATM PLACEMENTS