Special - Apollo LT
Special - Apollo LT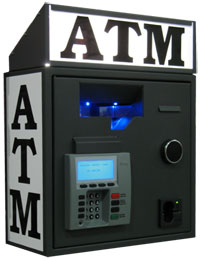 Product Brochure
WRG's Apollo LT ATM offer's industry leading ATM capabilities and a revolutionary wall mount capability. This ATM is about the size of a personal computer and weighs less than 50 pounds. The Apollo LT can be mounted on the wall or with a counter top mounting kit.
The Apollo LT ATM has been chosen as a finalist for the Best New Product 2008 Design Award, by CSP Magazine. The Apollo LT was recognized in the General Equipment Category.
The Apollo LT ATM features a large backlit monochrome LCD display and a recessed keypad to deter visual observation of PIN entry.
The Apollo LT accommodates standard paper rolls and a 1,000 note cash dispenser. The Apollo LT delivers streamlined operations, low maintenance costs and a long useful life while consuming virtually no valuable retail floor space.
All of WRG's ATMs include our PHX-1000 Central Processing Unit (CPU). All are designed for service, using modular system architecture.
WRG ATMs are engineered with four modular components housed with a secure vault. The four components are the CPU, the cash dispenser, the printer and the power supply. These components are designed to be field-replaceable, with a minimal amount of training. No formal certification is required to maintain WRG ATMs.
This elegant design reflects WRG's commitment to make service easy and to reduce your operating costs. We build the vault and assembly in the United States to improve quality and reduce transportation costs. Modularity also protects your investment, delivering a long useful life.
Vault
A Sargent and Greenleaf (S&G) spin dial lock is standard. You can upgrade to an S&G electronic lock for enhanced security and easier access.
The WRG Central Processing Unit (CPU)
All WRG ATMs are powered by the PHX-1000 microprocessor and provide uninterrupted ATM operations. This time proven solution has been praised as elegant in its simplicity and focus on the core cash dispensing function. WRG ATMs are easier for consumers to operate and for distributors to maintain. In a competitive environment, WRG delivers a very low total cost of ownership.
This system is Triple DES compliant and PCI approved to insure the highest level of security and regulatory compliance for your ATM applications. Multilingual support is standard, with English, French and Spanish available at no extra charge.
Cash Dispenser
All WRG cash dispenser's are designed for ultra high reliability and easy note replenishment. No planned maintenance is necessary, other than occasional cleaning, reducing your maintenance costs and improving system availability. Note trays on our dispensers have been designed specifically for self-fill retail ATM's to make replenishment quick and economical. The Apollo is equipped with a Fujitsu F50-1,000 note cash dispenser.
Printer
The Apollo ATM is equipped with a high-performance ATP-60 thermal printer. The ATP-60 features a clamshell design for easy paper loading. The modular design makes any necessary repair or replacement quick and easy.
Power Supply
The Apollo power supply is 24 volts and requires a standard, dedicated, grounded outlet. (120 VAC, 5A, 60Hz) The Apollo power supply is modular and is designed to be field-replaced if necessary.
The Apollo LT Network Connection
All WRG ATMs require a dedicated phone line connected to a standard telephone wall jack (RJ11) or choose the wireless connectivity option.
Pricing Details:
PLEASE NOTE: Upgrade Are Available Upon Request. | All Leases Have A $1.00 Buyout Option.
Lease Apollo LT: Contact For Best Price
Learn About FREE ATM Processing & Set-up
Get Started - What Next:
Contact one of our ATM specialists
Review ATM options based on your needs
Agree & confirm to ATM equipment needed
Your machine will be shipped within 24 hours
Prepare your site for installation (110V outlet - phone line)
Once machine arrives, it will be installed, & filled with cash
Average turn-around time from beginning to end is
3 - 5 days
ALL ATM Machines Include:
Free

ATM Lighted Neon Sign

Free

ATM Lighted Topper

Free

Online Web Reporting

Free

Processing - No Fees

Free

Training & Support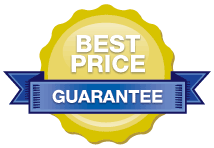 CONTACT US
CUSTOMERS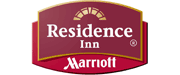 ATM Machine Models
USED ATM MACHINES

ALL Triton ATM Models

ALL Genmega Models

ALL Hantle ATM Models

ALL Hyosung Models

ALL Tidel ATM Models

ALL Tranax ATM Models

ALL WRG ATM Models

ALL NCR ATM Models
NEED ATM PROCESSING?
FREE ATM PLACEMENTS