Sign Up for ATM Processing
Sign Up for ATM Processing
ATM Processing
Free Set Up
No Monthly Fees
Free Online Stats
Keep 100% Of Surcharge
FREE / NO COST / NO LONG TERM CONTRACT ATM PROCESSING.
Need ATM Processing? Don't want to sign a long term contract? Then you have come to the right place.
Here at ATM Experts we revolutionized the ATM industry by offering TOTALLY FREE ATM processing. When processing through ATM Experts, you will receive everything you need to operate and maintain a profitable ATM such as 24/7 support, free ATM programming, and free online real-time transaction statistics.
Talk To an ATM Specialist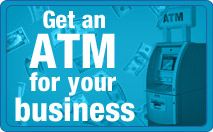 CUSTOMERS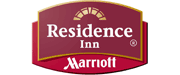 ATM Machine Options
ATM Machine Models
USED ATM MACHINES

ALL Triton ATM Models

ALL Genmega Models

ALL Hantle ATM Models

ALL Hyosung Models

ALL Tidel ATM Models

ALL Tranax ATM Models

ALL WRG ATM Models

ALL NCR ATM Models
NEED ATM PROCESSING?
FREE ATM PLACEMENTS