To Get Started...
Please fill in the following form...
Once your submission is received, you will be contacted by one of our ATM specialists to answer any ATM questions you may have and get you started.
Step 1: Please Choose:
(required)
Step 2: Please fill the following form:
When ready, fax forms to
800.306.2384
CUSTOMERS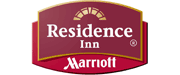 ATM Machine Models
USED ATM MACHINES

ALL Triton ATM Models

ALL Genmega Models

ALL Hantle ATM Models

ALL Hyosung Models

ALL Tidel ATM Models

ALL Tranax ATM Models

ALL WRG ATM Models

ALL NCR ATM Models
NEED ATM PROCESSING?
FREE ATM PLACEMENTS