ATM Parts - ATM Stickers
ATM Parts - ATM Stickers
ATM Experts carries the largest selection of ATM signs and ATM decals. If the ATM Sign or decal you are looking for is not listed, please call us.
ATM SIGNS & STICKERS
ATM Experts carries a wide selection of ATM parts and ATM supplies for all the major manufactures. We also offer a large selection of used ATM parts.
ATM PARTS - NEW & USED
Triton Parts
Tranax Parts
Hyosung Parts
WRG Parts
Tidel Parts
NCR Parts
Diebold Parts
Used ATM Parts
CONTACT US
Talk To an ATM Specialist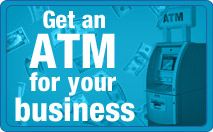 CUSTOMERS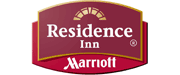 ATM Machine Options
ATM Machine Models
USED ATM MACHINES

ALL Triton ATM Models

ALL Genmega Models

ALL Hantle ATM Models

ALL Hyosung Models

ALL Tidel ATM Models

ALL Tranax ATM Models

ALL WRG ATM Models

ALL NCR ATM Models
NEED ATM PROCESSING?
FREE ATM PLACEMENTS