50/50 ATM Machine Partnership
50/50 ATM Machine Partnership
50/50 ATM Machine Partnership is best suited for medium to high traffic locations (200 – 500+ visitors a day), or simply for the business owner that wants to try out the ATM business. This option is very similar to owning your own ATM except in this case. We split all the costs with you right down the middle. It's like going into the ATM business with a partner that already knows what to do and what not to do. It can be a great learning experience, as well as an eye opening experience. Especially when you see what type of revenue an ATM machine can generate…..That's what we call, "Getting bit by the bug".
The way it works is this: ATM Experts agrees to partner with you 50 – 50 on your new ATM. All costs associated with your new ATM will be split right down the middle. When partnering up with us, you are able to take advantage of our experience in the ATM industry. You will benefit from our wholesale ATM pricing, transaction processing, as well replacement parts and supplies. You will be fully trained on how to operate your new ATM as well as understand how the entire process works. The only obligation you have is to ensure there is an adequate amount of cash in the ATM to maintain continuous operation at all times.
You might wonder how much cash you need in order to keep the ATM full of cash. (see chart above)
No Costs - No Liability
Fast ATM Deployment & Setup
We Supply All Parts & Supplies
24hr Customer Support & Service
Step 1 - Use the form below to get started...
See If You Qualify (Online Form)
This form will help us understand a little bit about your business
If you need one or more ATM machines sooner, please e-mail us directly at ASAP@ATMExperts.com.
Welcome To The Club Of Over 4000 Happy ATM Merchants!
CONTACT US
Talk To an ATM Specialist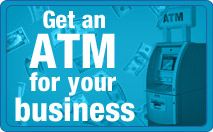 CUSTOMERS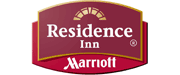 ATM Machine Options